Welcome new students! This page supplements the official
Liberal Learning
website. This page acts as a guide to further clarify the Liberal Learning program and its elements. If you are an Associate's Degree student, please review this
message
, Liberal Learning requirements apply differently to you.
What is Liberal Learning?
The Liberal Learning Program is a unique aspect of the TCNJ experience that complements and enhances students' major course of study. The program helps educate students for citizenship in a modern democracy. It's the kind of inclusive and involved program that separates the TCNJ learning experience from many other colleges and universities. We believe, it also puts TCNJ students at an advantage over other college graduates in terms of citizenship, knowledge, and employability.
The program is composed of three interdependent structural elements:
1. Intellectual and Scholarly Growth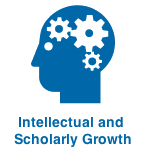 The first element is Intellectual and Scholarly Growth. This is achieved particularly through successful completion of the following four proficiencies: First Seminar Program (FSP), Academic Writing (WRI 102), Information Literacy (IDS 102), and Second Language proficiency. Not all students will need to take WRI 102 or fulfill the Second Language proficiency, but every student must take an FSP and IDS 102. Generally, these two proficiencies are completed during a student's first semester at TCNJ.
2. Civic Responsibilities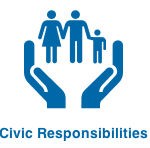 The second element enables students to understand their civic role in society—their Civic Responsibilities. Civic Responsibilities give students an understanding of the nature of Race and Ethnicity, Gender, Global communities, and the impact of each on life in the contemporary world.  Civic Responsibilities are completed with major or Liberal Learning classes that are designated as meeting each requirement. During course searches, the words Race & Ethnicity, Gender, or Global can be seen in the class description. This means that the class is designated as meeting that particular civic responsibility.
As we say in the College's mission statement, an additional aspect of civic responsibility is for students to "sustain and advance the communities in which they live" by engaging in an informed and academically-based service experience.  This Community Engaged Learning (IDS 103), or CEL, can be completed by major or Liberal Learning classes designated as meeting the civic responsibility, or through an approved program or equivalent experience.
3. Broad Sectors of Human Inquiry

The third element, Broad Sectors of Human Inquiry, is composed of three broad sectors: Arts and Humanities, Social Sciences, and Natural Sciences and Quantitative Reasoning. This is where most students find their liberal learning classes. However, there are three different options a student can take to fulfill these three broad sectors.
Option A – Designated Interdisciplinary Concentrations or Second and Dual Majors
Interdisciplinary Concentrations consist of a minimum of six classes addressing a common theme, similar in that sense to major or minor programs. There are more than twenty such concentrations covering a wide-range of interesting topics.
Students can also satisfy their breadth requirement by successfully completing any second major or a dual major in elementary, early childhood, or special education, provided they also successfully complete at least two classes from each of the broad sectors.
Option B – Self-designed Interdisciplinary Concentrations or Second Majors
Addressing the same three broad sectors, students are invited to create their own concentrations or second majors.
Option C – Breadth Distribution*
Each of the three broad sectors of human inquiry is sub-divided into two domains and students must complete three classes in each broad sector: one in each domain and at least one that satisfies either one of the two previously said domains, for nine classes altogether:
Arts and Humanities

Literary, Visual and Performing Arts

World Views and Ways of Knowing

Literary, Visual, Performing Arts or World Views and Ways of Knowing

Social Sciences and History

Behavioral, Social or Cultural Perspectives

Social Change in Historical Perspective

Behavioral, Social or Cultural Perspectives or World Views and Ways of Knowing

Natural Science and Quantitative Reasoning

Natural Science

Quantitative Reasoning

Natural Science or Quantitative Reasoning
*All FSP sections are designated as meeting one of the six domains, and, therefore, fulfill one breadth requirement.
*Natural Science requirements must have at least one laboratory course.
*classes taken for major or minor requirements may be used to fulfill Option C requirements as appropriate.
(Work with your advisor to figure out which path works best for you and your academic goals. For additional information, visit the Liberal Learning page at http://liberallearning.tcnj.edu.)
---
Picking Liberal Learning Classes
First Semester Sequence Guides  – In the Liberal Learning section, each department lists the best recommended domains for a first semester schedule, because future major-required classes may fulfill the unlisted domains.
100 or 200 level courses – Talk to an advisor if interested in picking a course above these levels.
Civic Responsibilities – A class may sometimes meet two, such as "Global" AND "Race/Ethnicity"
---
Three Structural Elements
Intellectual and Scholarly Growth
FSP
Work closely with a professor and fellow students on a topic of your choosing outside your major. Engage intellectually in this exciting and challenging experience at the beginning of their college career.
http://www.tcnj.edu/~liblinks/
IDS 102
Increase your knowledge, skills and comfort level in locating, evaluating and using information for academic research through this pass/fail non-credit online course.
WRI 102
Develop, advance, and practice skills in the production of academic prose. Within a framework of sophisticated readings, highly coordinated writing workshops, and instructor feedback, practice the modes of writing necessary to succeed in college.
Second Language
Understand sentence-length utterances; successfully handle a limited number of interactive and social situations, understand main ideas and meet limited practical writing needs.
---
Civic Responsibilities
Global
Understand the divergent points of view in the global community, the development of cross-cultural differences, understand how experiences across cultural and social boundaries challenge cultural-centric preconceptions and recognize and respect a culture or society that is different from their own.
Gender
Understand that gender is socially constructed, analyze family, religion and government and how they are shaped by gendered constructs, and explain how gender intersects with constructed patterns of privilege and oppression in society.
Race/Ethnicity
Understand the differences between race and ethnicity, the arbitrary and socially defined nature of race, analyze the ways race and racism affect society, and develop equitable personal and political decision-making abilities when race is involved.
CEL Day (IDS 103)
Gain a deeper understanding about your surrounding environment, while also learning problem-solving skills. You can complete this requirement by either completing a semester long program integrated with one's FSP or a day-long experience organized around one's residency and/or area of interest.
---
Broad Sectors of Human Inquiry
Option A
Choose one of 21 Pre-approved Interdisciplinary Concentrations to fulfill the interdependent element of Broad Sectors of Human Inquiry.
Option B
Design your own Interdisciplinary Concentration to fulfill the interdependent element of Broad Sectors of Human Inquiry.

Understand how the literary, visual and performing arts reflect human expression, analyze how this expression is used to reflect or challenge culture, explain the purpose behind the arts as well as acquire an appreciation for a variety of artistic genres and styles.

Think critically about human knowledge acquisition, identify and explain theories of human inquiry and formulate a point of view on the intersection of religion, politics and science as well as develop the conceptual skills necessary to evaluate alternative worldviews.

Acquire an understanding of societal changes, appreciate the wide range of societal structures, and understand how historical information is acquired and evaluated.

Understand the dynamics of human behavior, the nature of human social relationships, how major social institutions organize, manage and regulate life, analyze the impact of social institutions on people as well as gather and analyze data in selected areas of social sciences.

Understand distinctive ways, in which information is acquired, the concept of a "theory", be able to explain how natural sciences interface with one another, and acquire a substantive body of factual natural science knowledge and understanding.

Learn to solve real-world problems, evaluate inferences based on quantitative information, interpret mathematical models, estimate and check answers to mathematical problems as well as use a variety of mathematical ways to solve problems.
---
Important Links
First Semester Sequence Guides
Liberal Learning Homepage
Schools and Departments